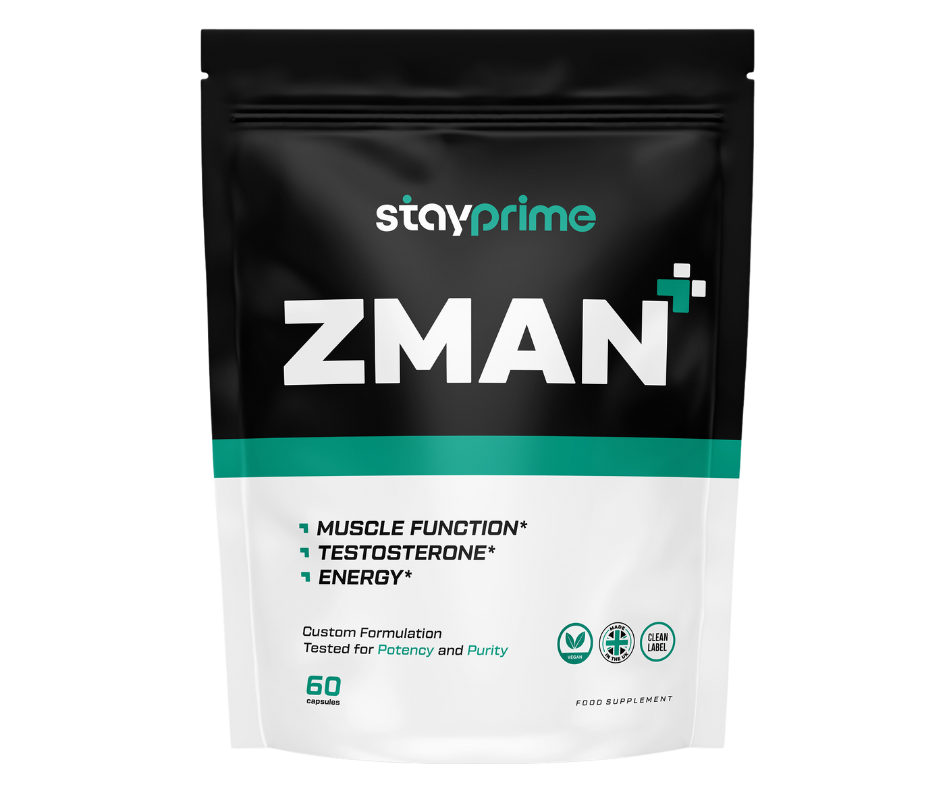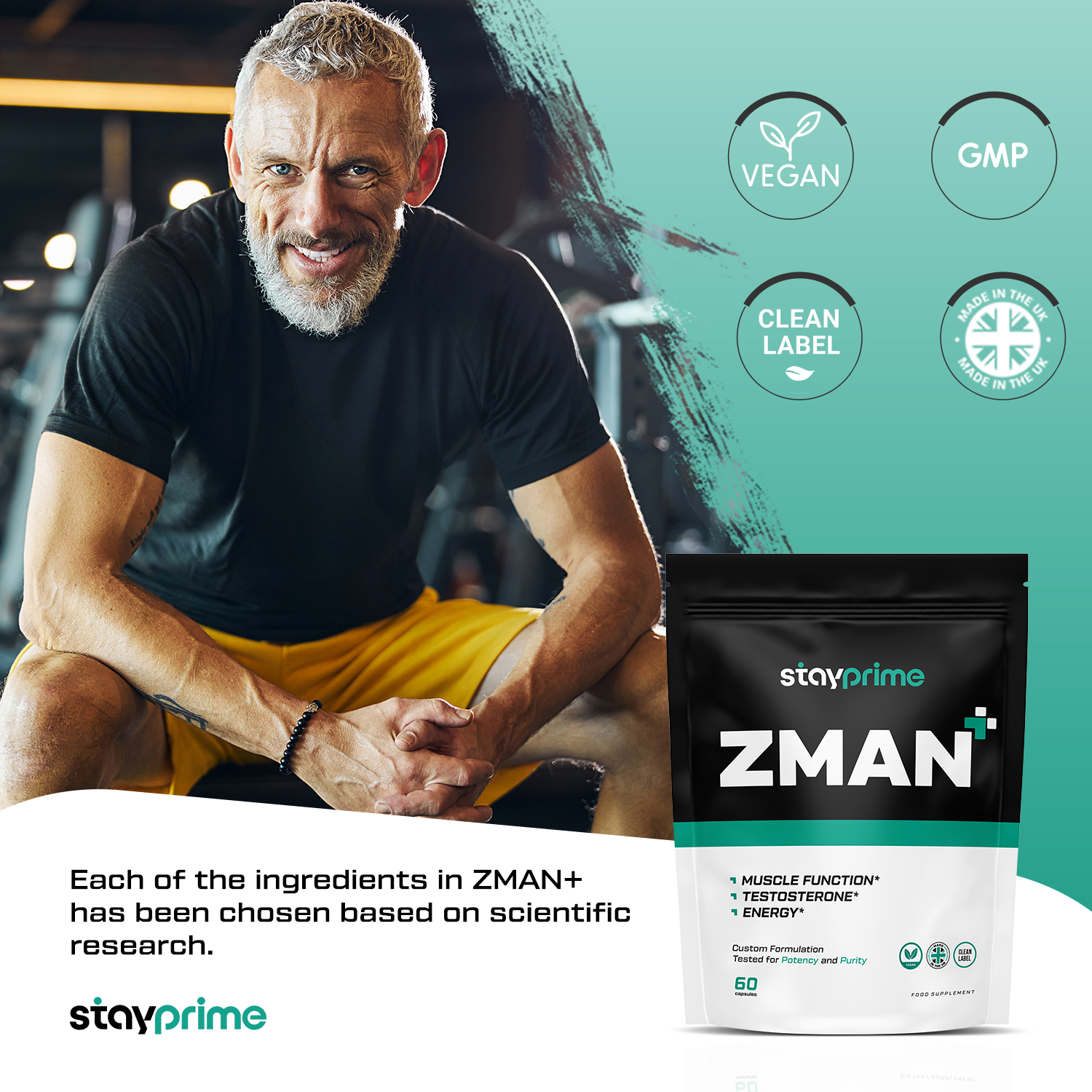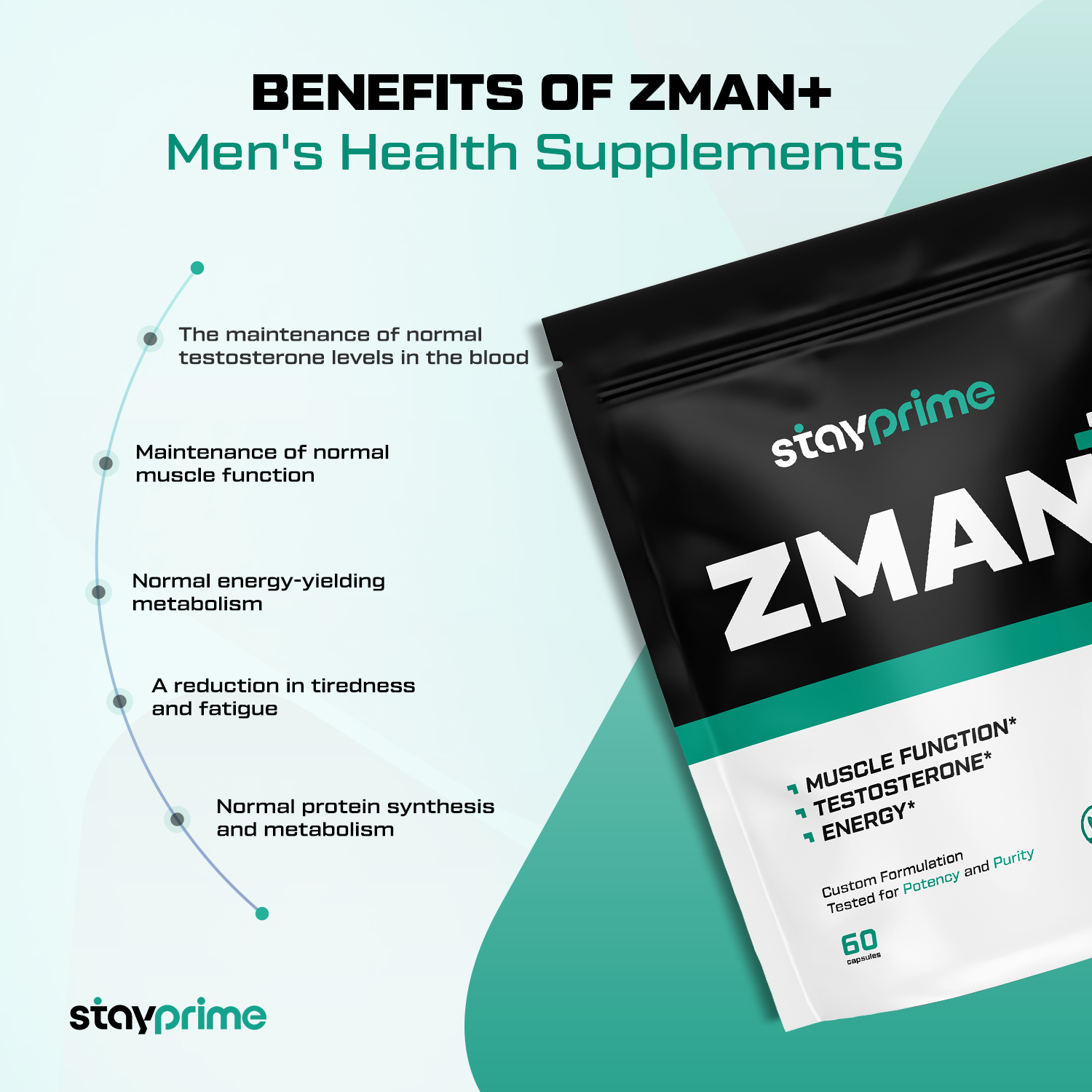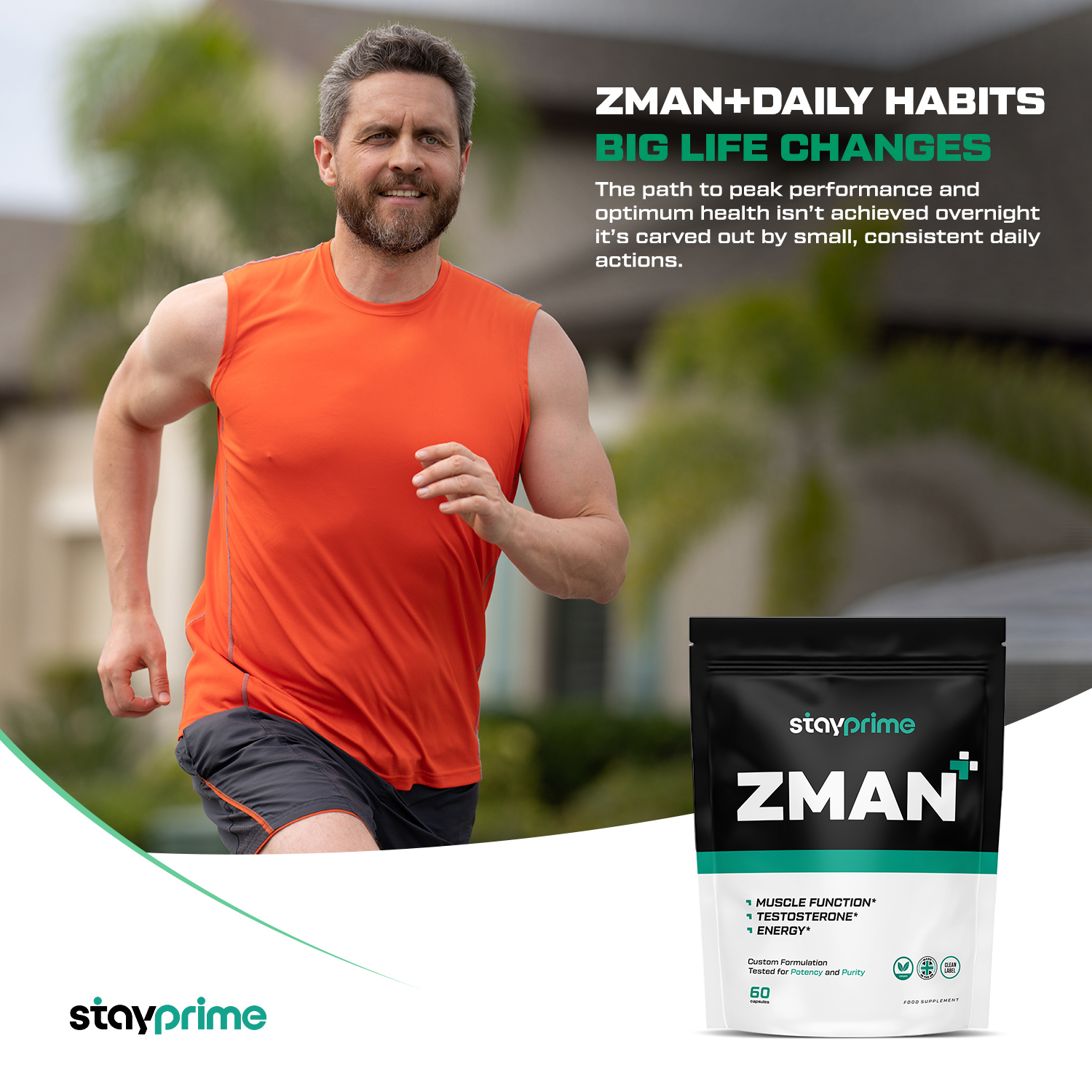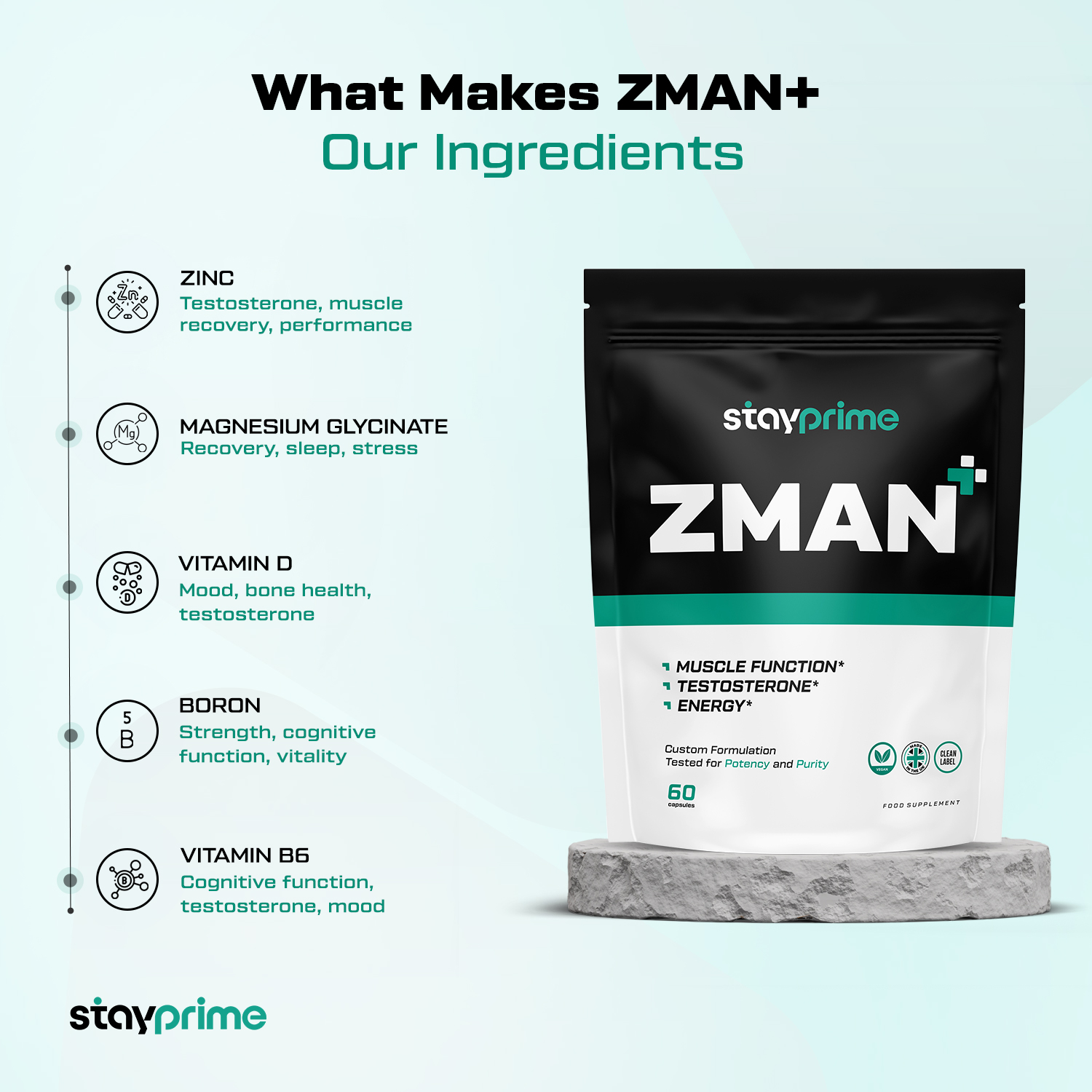 5-in-1 Men's Health Supplement
Introducing ZMAN+, your ultimate partner in men's health.
This pure, potent, 5-in-1 formula bolsters testosterone levels, supports lean muscle mass, enhances mood, and aids in recovery.
Featuring Zinc, Magnesium, Vitamin D3, Vitamin B6, and Boron. key components known for promoting deep sleep, muscle growth, testosterone stimulation and fast recovery, ZMAN+ gives you the edge you need to maintain your prime, longer.
Limited time offer
20% off and free shipping
Everything You Need To Know
About ZMAN+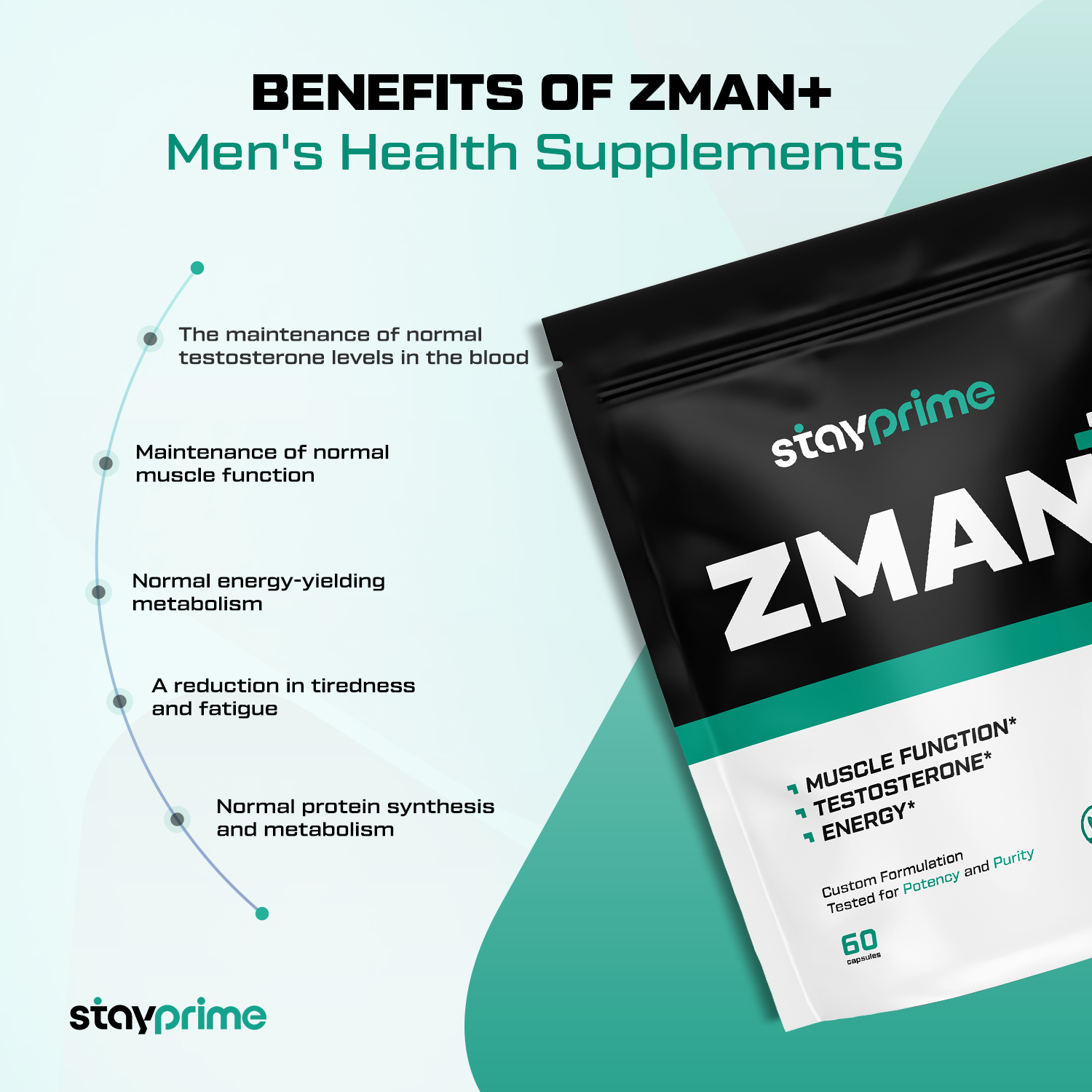 What Makes ZMAN+ The 'Complete' Package?
Our custom formulation and ingredients have been hand-picked. Here's why…
Zinc
Included for its crucial role in promoting healthy testosterone levels, aiding muscle recovery, and enhancing overall physical performance.
Magnesium
This contributes to effective muscle recovery post-exercise and assists in maintaining a healthy nervous system, promoting a better night's sleep and mitigating stress levels.
Vitamin D
Known as the 'sunshine vitamin', Vitamin D is chosen for its potent ability to enhance mood, support bone health, and assist in the maintenance of robust testosterone levels.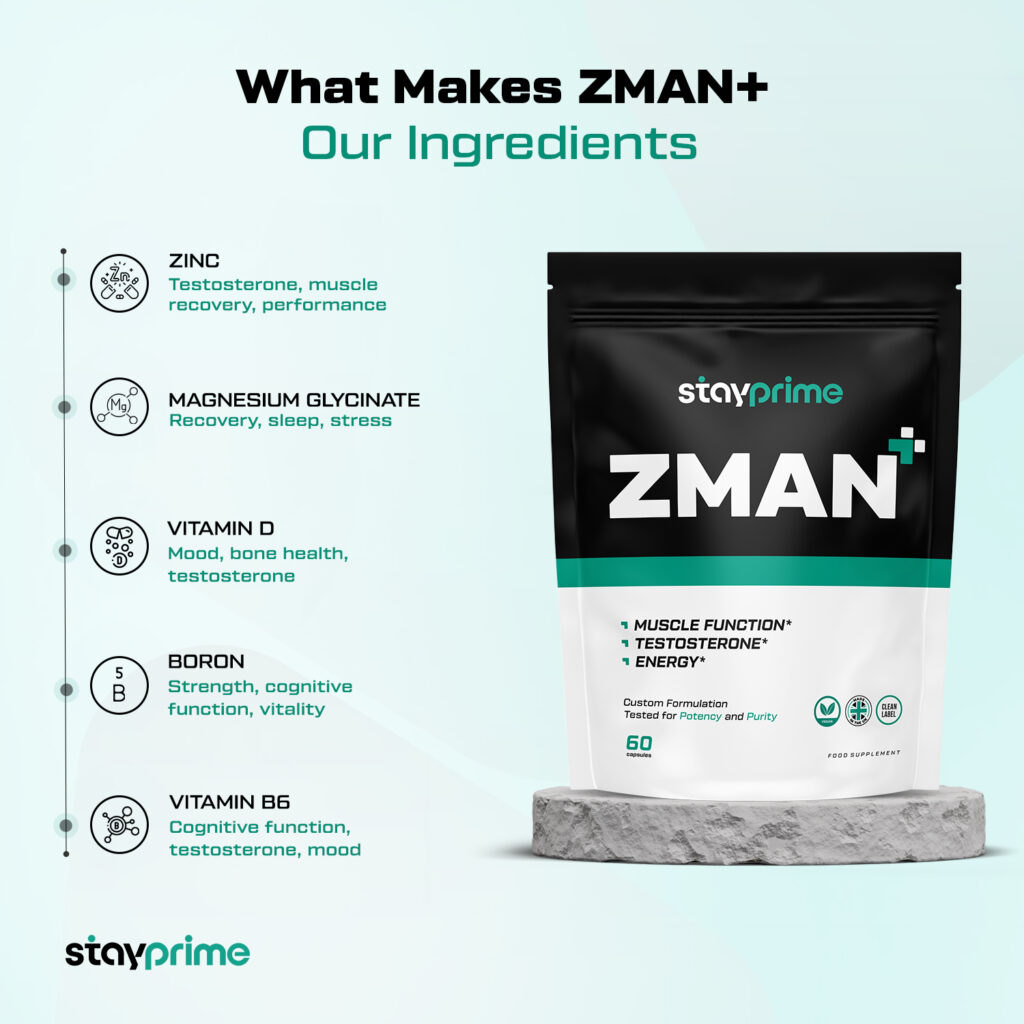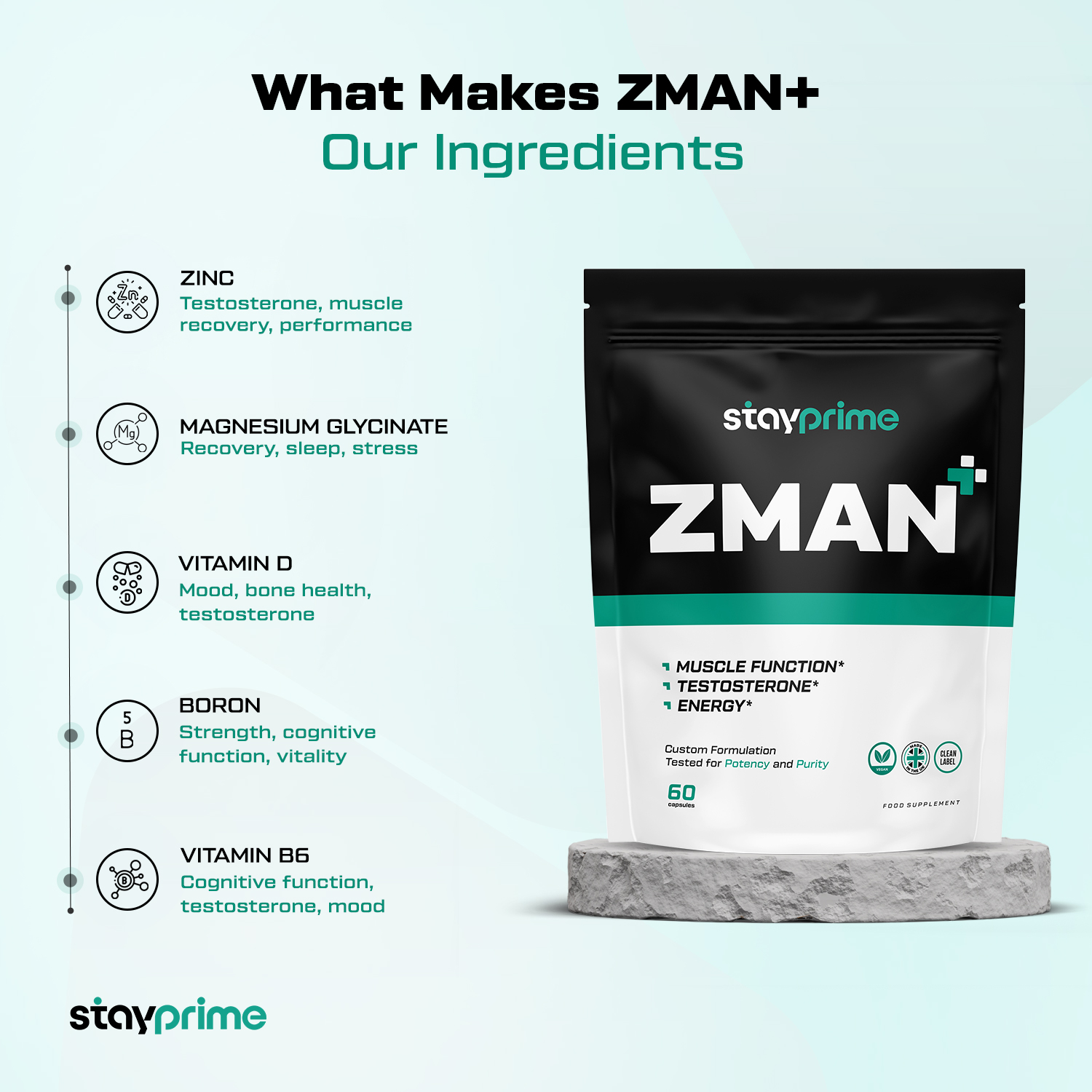 Boron
Boron promotes bone health, aids muscle growth, and enhances cognitive function, making it a key player in supporting overall vitality and strength.
Vitamin B6
Included for its essential role in mood regulation and promoting brain health, Vitamin B6 also assists in the absorption of key nutrients, which contribute to optimal testosterone levels.
This is No Ordinary Supplement
Small Daily Habits, Big Life Changes
There's an old saying that goes, "Great things are not done by impulse, but by a series of small things brought together."
The path to peak performance and optimum health isn't achieved overnight; it's carved out by small, consistent daily actions.
As men age, testosterone levels decrease, leading to reductions in muscle mass, energy, libido and even cognitive function, damaging your appearance, confidence, relationships, sleep and stress levels.
With the right support, this doesn't have to be your journey.
Taking control of your health and reclaiming your prime is not about monumental changes. It's about making wise, sustainable choices daily. Take your first step today.